English Electric Lightning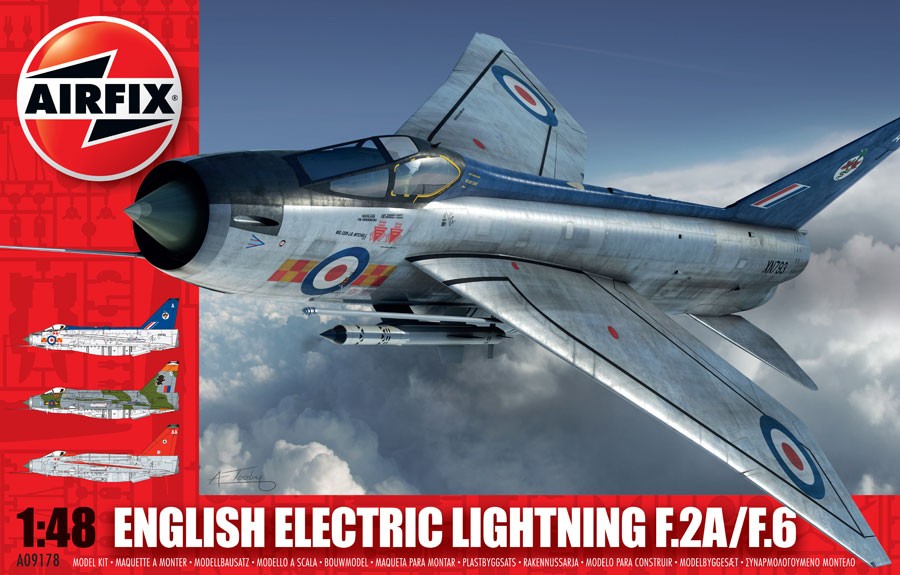 In Box Review
The English Electric Lightning was a supersonic jet fighter aircraft of the Cold War era. It was designed and manufactured by English Electric, who were subsequently integrated into the unified British Aircraft Corporation, after which point the aircraft was marketed as the BAC Lightning. The Lightning was the only all-British Mach 2 fighter aircraft and was the first aircraft in the world capable of supercruise.
The Lightning was renowned for its capabilities as an interceptor; pilots commonly described it as "being saddled to a skyrocket". It was powered by the Rolls-Royce Avon turbojet engine; each aircraft had two Avon engines in an unusual stacked arrangement in the main fuselage with the cockpit perched on top. The Lightning was developed to counter increasingly-capable bomber aircraft, and thus had remarkable climb, altitude and speed flight performance in order to perform rapid interception. The type was subsequently developed for greater range and speed, as well as to perform reconnaissance and ground-attack missions.
The Lightning was prominently used by the Royal Air Force (RAF) and the Royal Saudi Air Force (RSAF). It was operated as the RAF's primary interceptor for more than two decades, during which the type was never required to shoot down a hostile aircraft. Following retirement in the late 1980s, many of the remaining aircraft became museum exhibits; until 2010, three examples were kept flying at "Thunder City" in Cape Town, South Africa. In September 2008, the Institution of Mechanical Engineers conferred on the Lightning its "Engineering Heritage Award" at a ceremony at BAE Systems' site at Warton Aerodrome.
In Box Review