Ammo: Ammo By Mig Jimenez : Paint Range : Product Review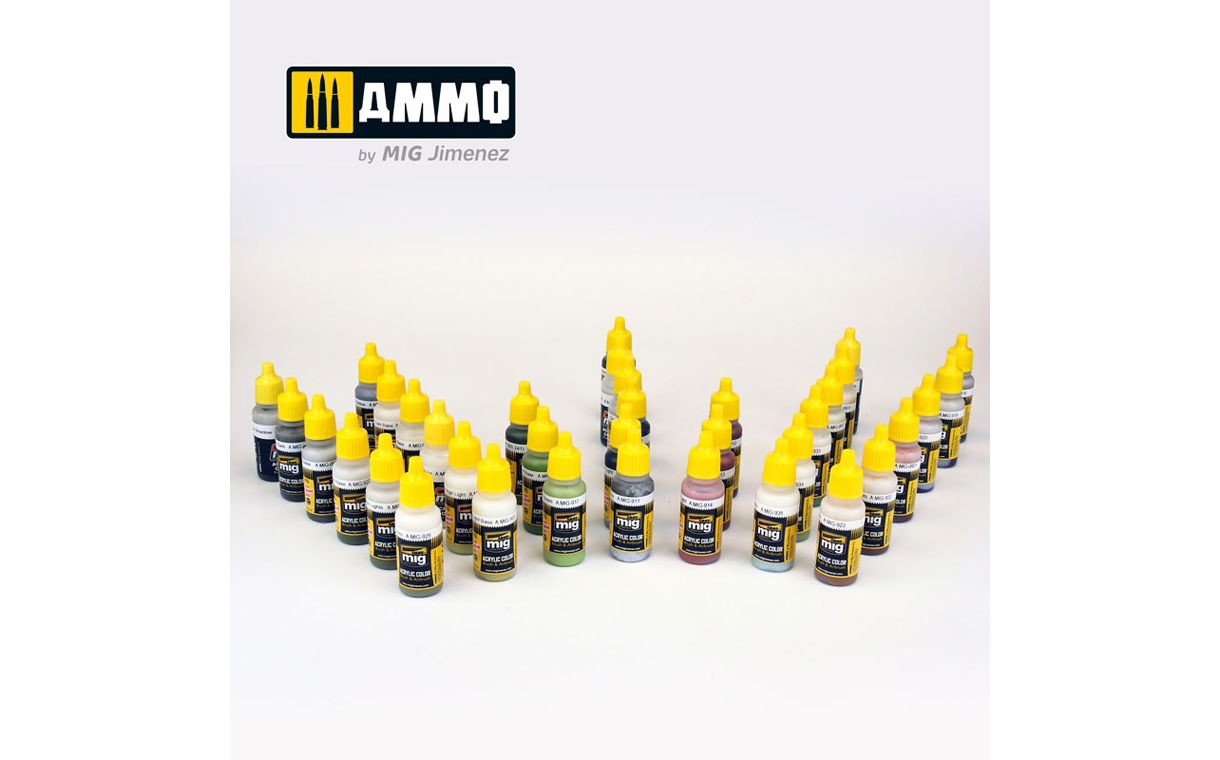 Ammo Paint Range
Manufacturer

: Ammo
Scale:
Area: Airbrushing & Paints
Camera Angels: 2
Camera Definition: Full HD
Presented By: Bobby Waldron
item No:
Real colour with optimised formula for maximum performance both with brush and airbrush, accurately and slightly lightened for scale reduction effect. Each jar includes a stainless-steel agitator to facilitate mixture. Available in 17mL jars. Water soluble, odourless and non-toxic. Shake well before each use. We recommend A.MIG-2000 Acrylic Thinner for a correct dissolution. Complete drying in 24h.
Subscribe Now For Unlimited Video Access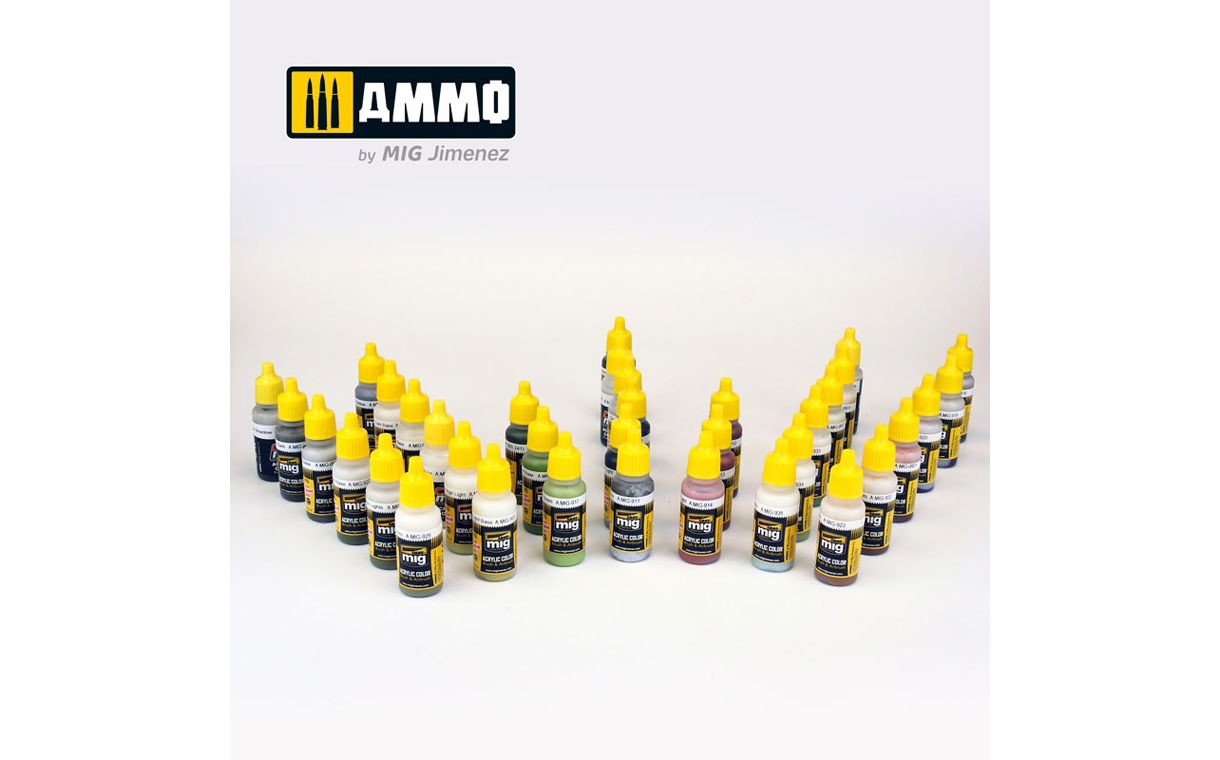 Ammo: Ammo By Mig Jimenez : Paint Range : Product Review
Video not available - You need to be subscribed to view these videos