Building The Eduard P-51D Mustang 1/48 Scale : Advanced Step By Step Video Build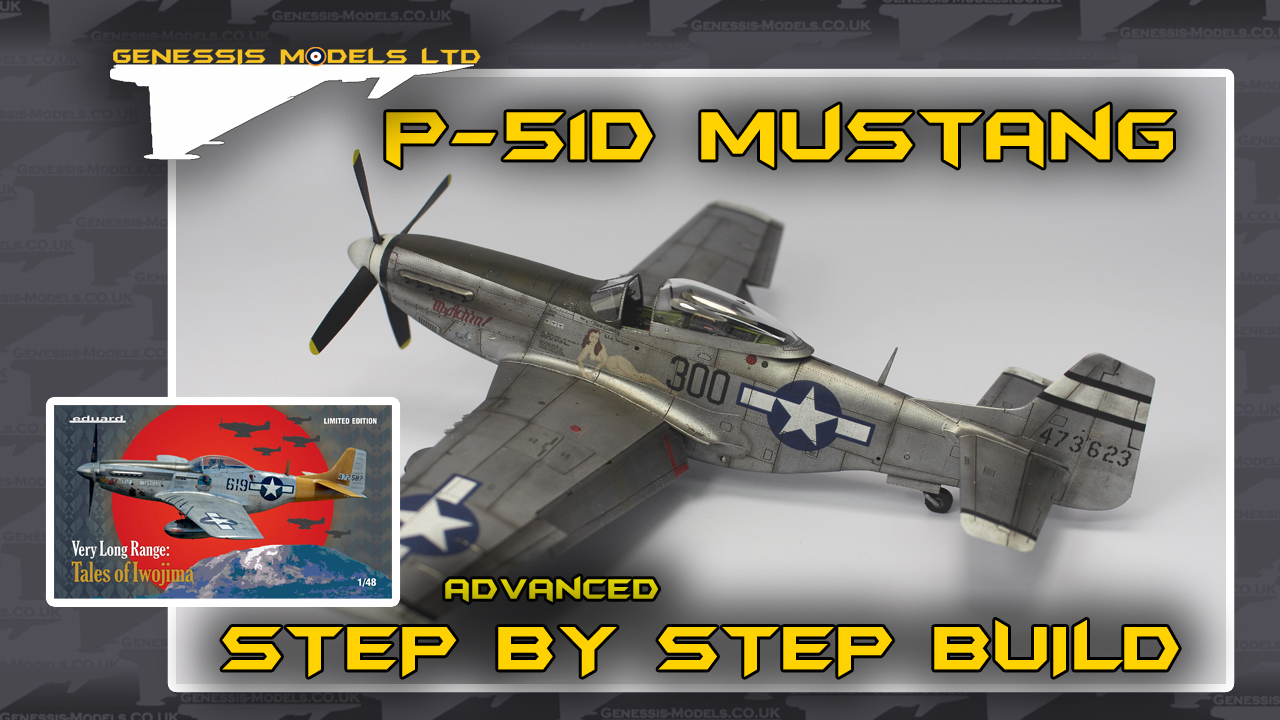 P-51D Mustang
Manufacturer

: Eduard
Scale: 1/48
Step By Step Level: Advanced
Presented By: Bobby waldron
Number of Episodes: 3
Camera Angels: 4
Camera Definition: Full HD
PE Parts Used: Yes
Painting Mask Used: Yes
Resin Parts Used: Yes
Kit Used No: 11142
The North American Aviation P-51 Mustang is an American long-range, single-seat fighter and fighter-bomber used during World War II and the Korean War, among other conflicts. The Mustang was designed in April 1940 by a design team headed by James Kindelberger of North American Aviation (NAA) in response to a requirement of the British Purchasing Commission. The Purchasing Commission approached North American Aviation to build Curtiss P-40 fighters under license for the Royal Air Force (RAF). Rather than build an old design from another company, North American Aviation proposed the design and production of a more modern fighter. The prototype NA-73X airframe was rolled out on 9 September 1940, 102 days after the contract was signed, and first flew on 26 October.
The Mustang was designed to use the Allison V-1710 engine, which had limited high-altitude performance in its earlier variants. The aircraft was first flown operationally by the Royal Air Force (RAF) as a tactical-reconnaissance aircraft and fighter-bomber (Mustang Mk I). Replacing the Allison with a Rolls-Royce Merlin resulted in the P-51B/C (Mustang Mk III) model and transformed the aircraft's performance at altitudes above 15,000 ft (4,600 m) (without sacrificing range), allowing it to compete with the Luftwaffe's fighters. The definitive version, the P-51D, was powered by the Packard V-1650-7, a license-built version of the two-speed two-stage-supercharged Merlin 66, and was armed with six .50 caliber (12.7 mm) AN/M2 Browning machine guns.
From late 1943, P-51Bs and P-51Cs (supplemented by P-51Ds from mid-1944) were used by the USAAF's Eighth Air Force to escort bombers in raids over Germany, while the RAF's Second Tactical Air Force and the USAAF's Ninth Air Force used the Merlin-powered Mustangs as fighter-bombers, roles in which the Mustang helped ensure Allied air superiority in 1944. The P-51 was also used by Allied air forces in the North African, Mediterranean, Italian and Pacific theaters. During World War II, Mustang pilots claimed to have destroyed 4,950 enemy aircraft.
At the start of the Korean War, the Mustang, by then redesignated F-51, was the main fighter of the United States until jet fighters, including North American's F-86, took over this role; the Mustang then became a specialized fighter-bomber. Despite the advent of jet fighters, the Mustang remained in service with some air forces until the early 1980s. After the Korean War, Mustangs became popular civilian warbirds and air racing aircraft.
In box review Here
Subscribe Now For Unlimited Video Access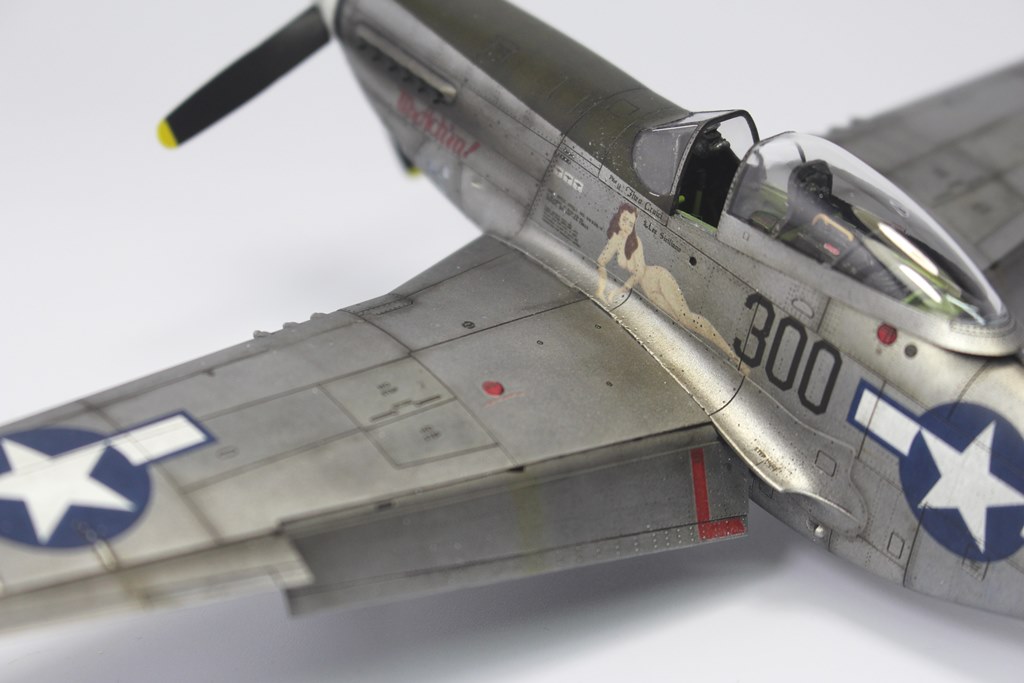 Building The Eduard P-51D Mustang 1/48 Scale : Step By Step Video Build : Episode.1
First episode up for Eduard's very long range tales of Iwojima, basically a P-51D Mustang, this series will be advanced so its only 3 episodes long, but in this episode we will show you how to do wood effects and chipping effects, this will be followed by some Zenithal spraying of the cockpit.
Special Tools: RB Productions wood stencil
Consumables: Please see end of video for list of paints.
Video not available - You need to be subscribed to view these videos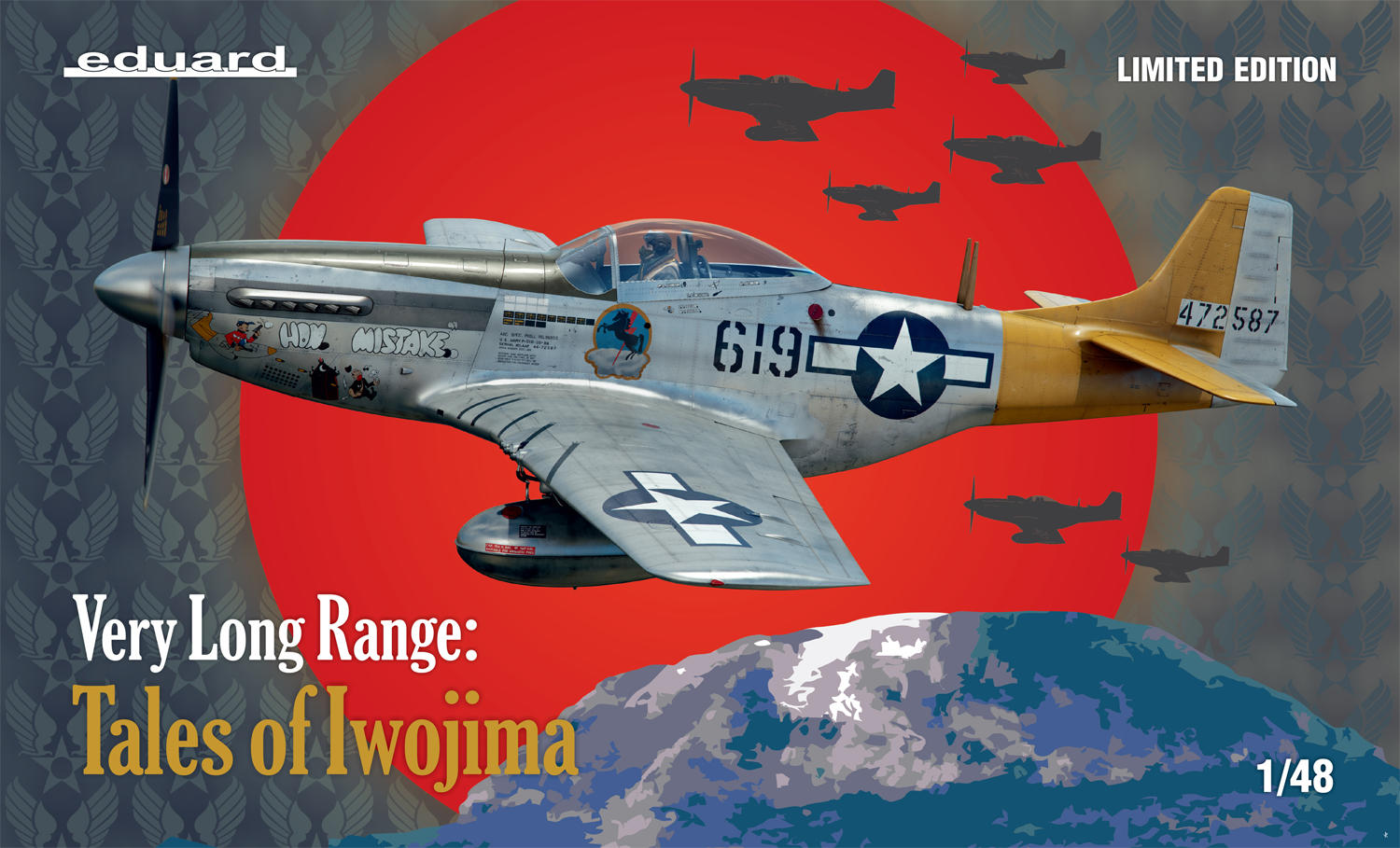 Eduard : VERY LONG RANGE: Tales of Iwojima : 1/48 Scale Model : In Box Review
Video not available - You need to be subscribed to view these videos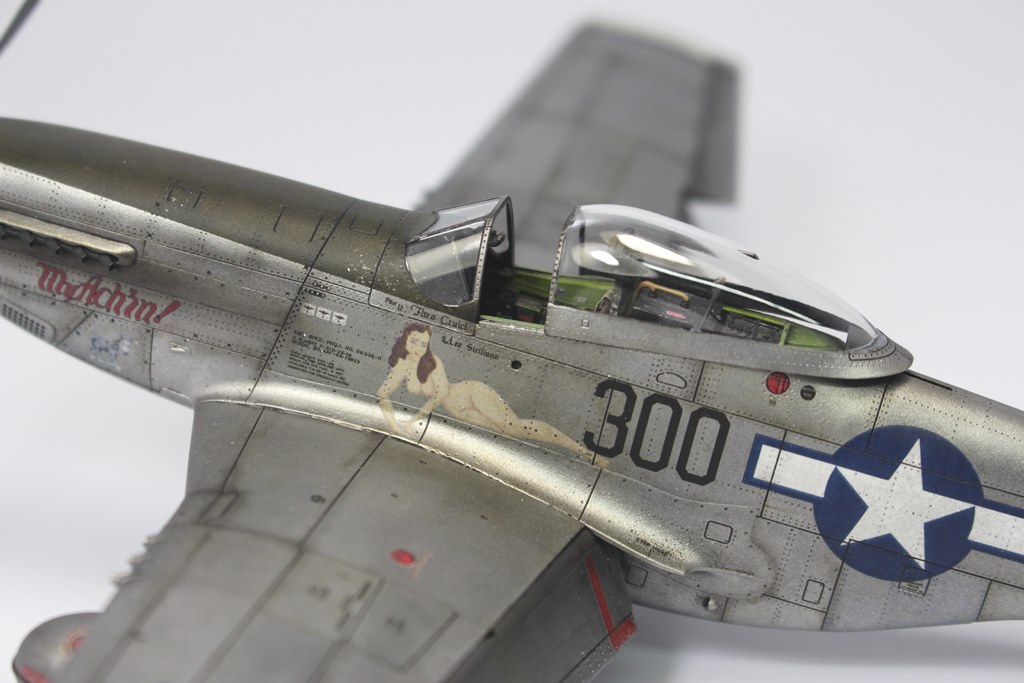 Advanced Natural Metal Finish : Building The Eduard P-51D Mustang 1/48 Scale : Episode.2
In episode.2 we are going advanced with natural metal finish, we will achieve this with by focusing all on the primers and pre shading, as well as what varnish we use underneath our single main colour on top.
Special Tools: Airbrush, Polishing cloth
Consumables: Xtrme metal: AK481 polished aluminium
Video not available - You need to be subscribed to view these videos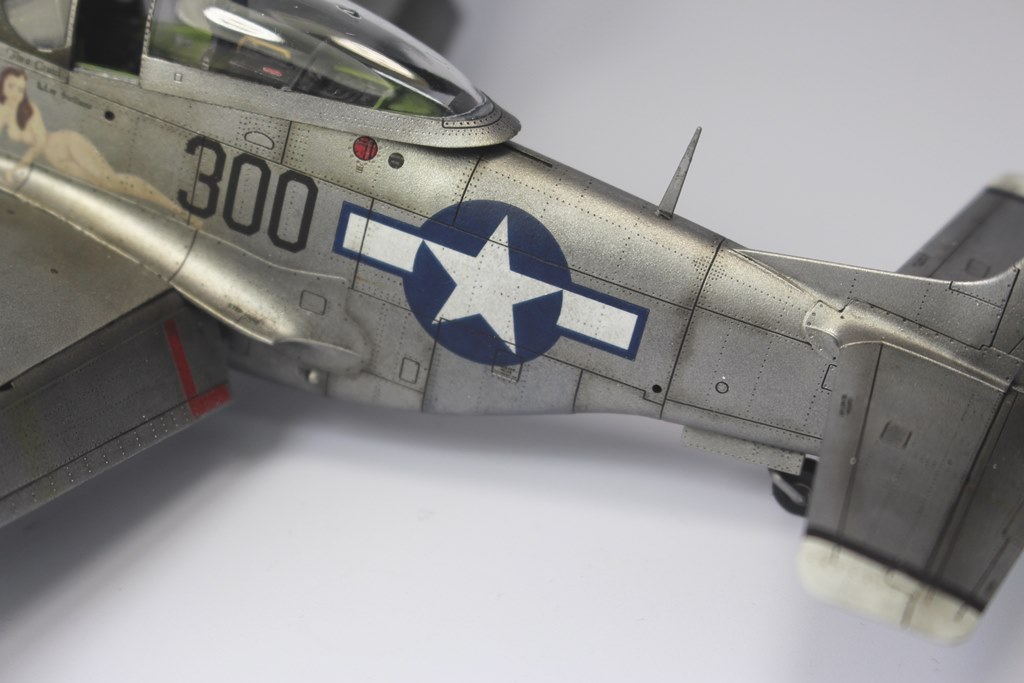 Advanced Post-shading & Tinting Panels : Building The Eduard P-51D Mustang 1/48 Scale : Episode.3
In this final episode we will be doing some more advanced features, starting of with tinting our panels, this will show differences in the panels natural metal finish, this will be done using oils, and finally we will do some really up close fine post-shading.
Special Tools: Airbrush, flat brush
Consumables: Ammo oil brushers
Video not available - You need to be subscribed to view these videos