DSPIAE : Single Blade Nipper 2.0 ST-A : Hobby Tools : Product Review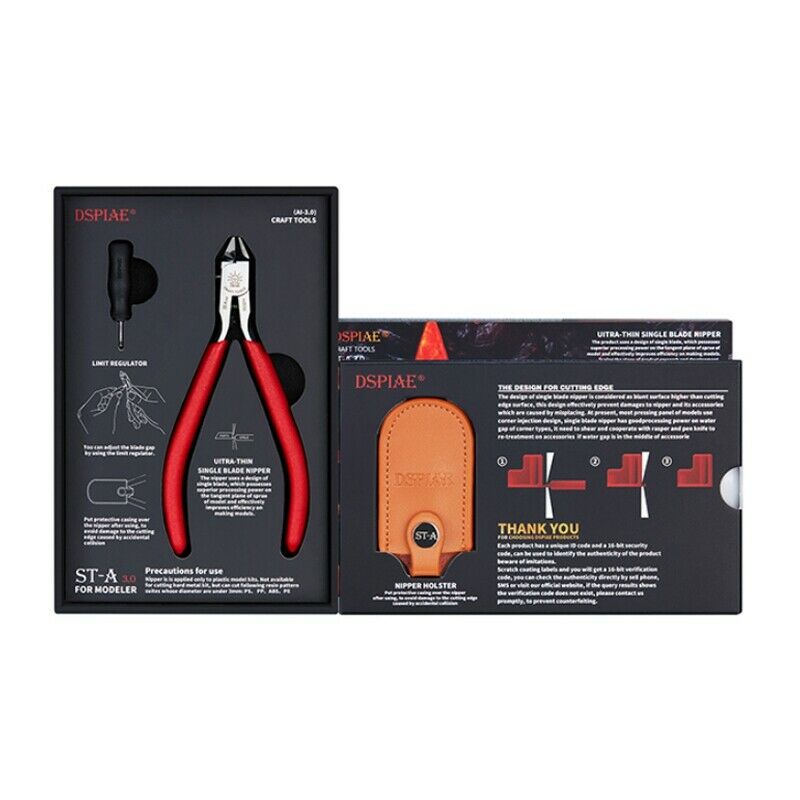 Single Blade Nipper 2.0 ST-A
Manufacturer

: Dipiae
Scale:
Area: Tools
Camera Angels: 3
Camera Definition: Full HD
Presented By: Bobby Waldron
item No: ??
Description
Single Blade Nipper Kit-craft Tools. Feature: *Single Blade Nipper Kit Craft Tools *Single Blade Design, Ideal for Greatly Improving the Efficiency of the Production Model *Only Suitable for Plastic Model Kit and Not Suitable for Hard Metal Kits *Can Cut PS, PP, ABS, PE Resin Model Kit Below 3mm *Adopts Tool Steel Forging and Blade Edge Through Multi-channel High-temperature Quenching, with 58~64 Hardness *Human Ergonomic Pliers Handle Design, Increasing Force Surface and Convenient to Use *Added Limit Bars and Limit Adjustment Screws on the Sides and Ends of the Pliers to Prevent Excessive Opening or Excessive Force to Damage the Cutting Edge *With Leather Pliers Protective Sleeve, Using a Lock-style Design to Prevent the Clamp from Sliding Off Specification: Age Range: >14Y Theme: Animals & Nature Theme: Transportation Theme: Fantasy & Sci-Fi Theme: Modern Buildings Theme: Famous Buildings Theme: Persons Theme: Military Theme: Airplanes Theme: Boats Theme: Animals Material: Metal Package Contents: 1*Single Blade Nipper Kit.
Subscribe Now For Unlimited Video Access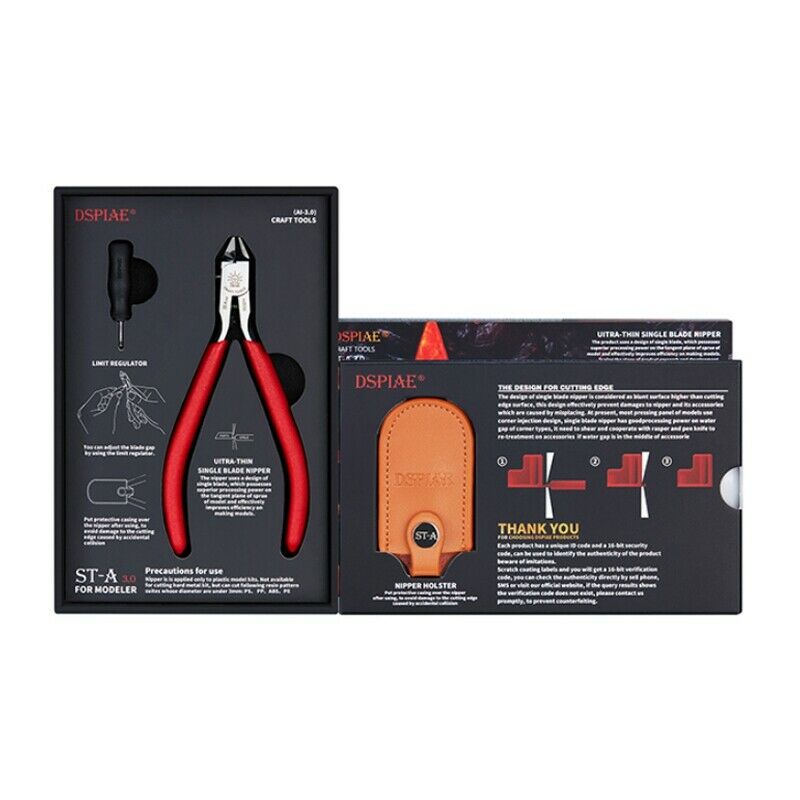 DSPIAE : Single Blade Nipper 2.0 ST-A : Hobby Tools : Product Review
Video not available - You need to be subscribed to view these videos
Single Blade Nipper 2.0 ST-A Gallery