Hataka : Lacquers Vs Acrylic Bases Paints : Product Review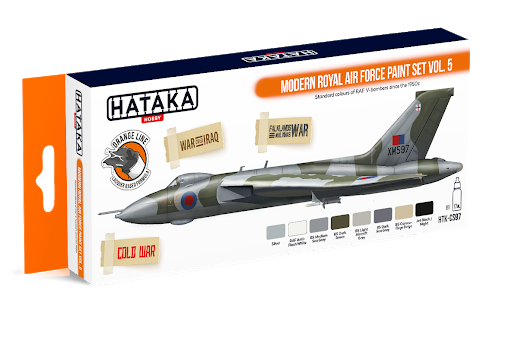 Hataka
Manufacturer

: Hataka
Scale:
Area: Paints
Camera Angels: 4
Camera Definition: Full HD
Presented By: Bobby Waldron
item No: HTK-CS97
Standard colours of RAF V-bombers since the 1950s
Since the early 1950s until the end of the Cold War the RAF operated a fleet of "nuclear delivery aircraft" – high altitude, high speed bombers capable of carrying nuclear weapons deep into enemy territory.
Commonly known as the "V-bombers" they included the Vickers Valiant (introduced in 1954, the first to drop a nuclear bomb), the Handley Page Victor (introduced in 1957) and the Avro Vulcan (introduced in the same year).
Most of the early days service saw the Valiant wear an overall aluminium livery; soon (1957) it was replaced by a so-called "anti-flash white" paint (gloss bright white when freshly applied, weathering quickly towards a very light pearl grey).
A change of tactics to low-level penetration in 1964, led to gradual application of camouflage to the whole V-bomber fleet.
Subscribe Now For Unlimited Video Access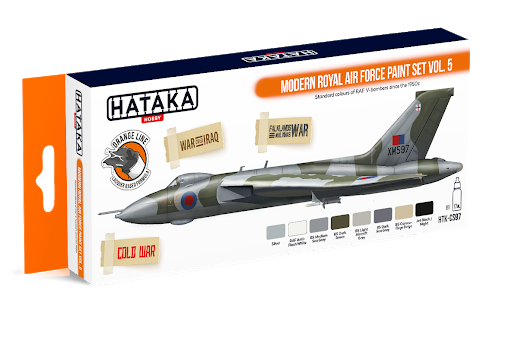 Hataka : Lacquers Vs Acrylic Bases Paints : Product Review
Video not available - You need to be subscribed to view these videos