ModelsRGo : Mini F Clamps : Product Review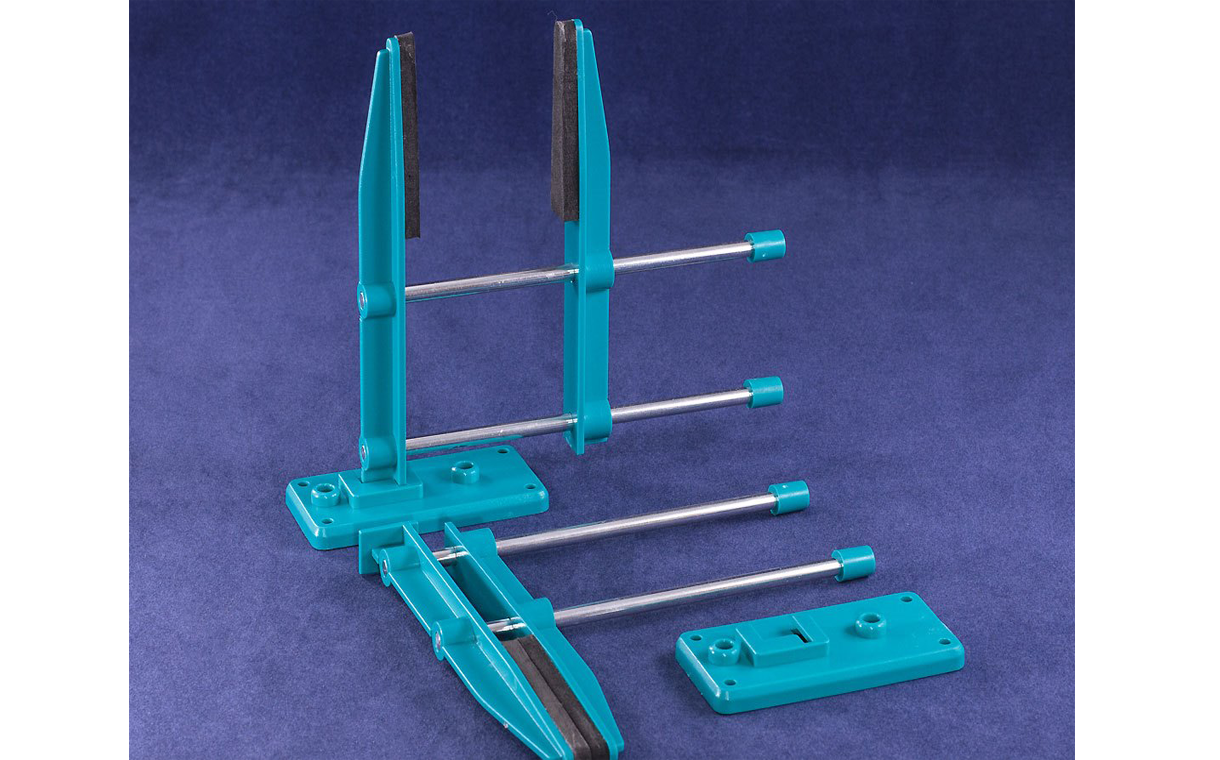 Mini F Clamps
Manufacturer

: ModelsRgo
Scale: 1/72 to 1/35 Scale
Area: Building & Tools
Camera Angels: 3
Camera Definition: Full HD
Presented By: Bobby Waldron
item No: Discontinued
There are lots of clamps out there that promise the earth and deliver in varying degrees, and everyone has a different idea of what works for them. This set of clamps from John @ ModelsRgo have been rather interesting, and have improved on another similar design that is well-known and has a habit of pinging off if you don't line the jaws up just right.
These pocket-friendly clamps arrive in a vacform pack with a card backing that I have subsequently lost in the morass that is my workshop floor. You'll just throw the packaging in the bin anyway, so we'll push on to the more important parts. Inside the plastic are a pair of twin-bar F-clamps with a metal core and tough ABS jaws in a fetching turquoise colour, with the contact surfaces coated with soft but durable foam. One jaw is fixed at the end of the metal bars, with the other free to move 4″ or 10cm apart, ignoring the squishy foam, which will deform to give you full "bite". The opposite end of the bars are covered with removable turquoise caps, the reason for which we'll get to later. Also in the pack are two brackets/stands that have two holes and a slot, plus four mounting holes in the corners. The clamps can be mounted either horizontally or vertically by removing the caps and pushing the bar-ends into the holes, or pushing the longer base of the outer jaw into the raised slot. This gives you stability which can be further enhanced by fixing the clamps to your bench, or to another substrate such as a length of wood if keeping the clamps aligned is important. If you insert the bar-ends into the holes, just be careful to pull them loose along their axis, as I managed to crack my base plate by being cack-handed.
The soft foam prevents damage to even the most susceptible of surfaces, and ensures that the parts you are holding have little chance of slipping out of the jaws, even if they are poorly aligned. Having used some more famous yellow clamps that utilise carbon rods, these metal rods give more rigidity that will save you a lot of cursing and hunting for missing clamps around your workspace.
At a little over a tenner for a pair, they're good value as they will last you years, and even if you wear out the foam, you can always glue some more onto the jaws and cut it to shape. A very useful tool to any modeller, and a perfect way of holding setting fuselages, wings and other items in place while the glue cures.
Very highly recommended.
Subscribe Now For Unlimited Video Access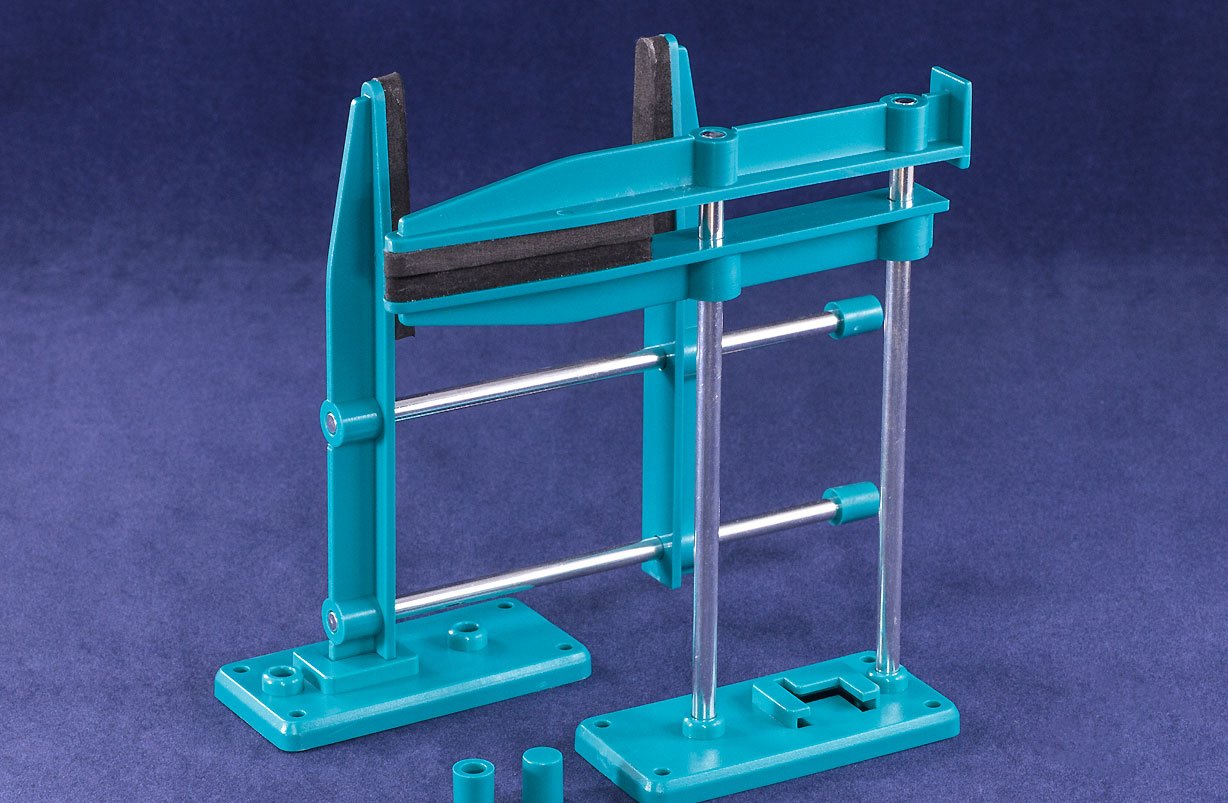 ModelsRGo : Mini F Clamps : Product Review
Video not available - You need to be subscribed to view these videos