Keep up-to-date with everything Genessis
BAe T-Harrier T2-T8 : Two Seater Trainer : In Box Review : Kinetic : 1/48 Scale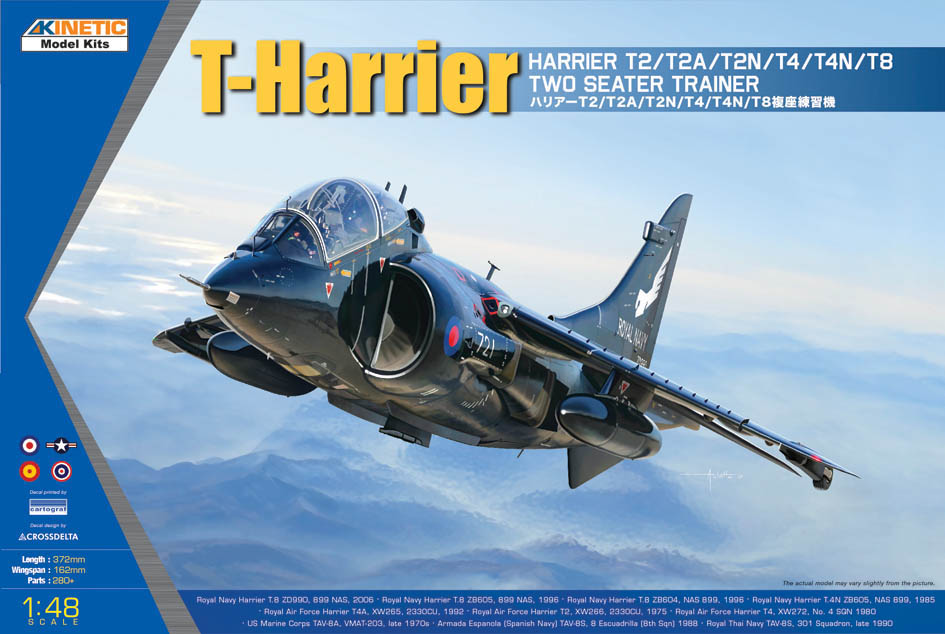 BAe T-Harrier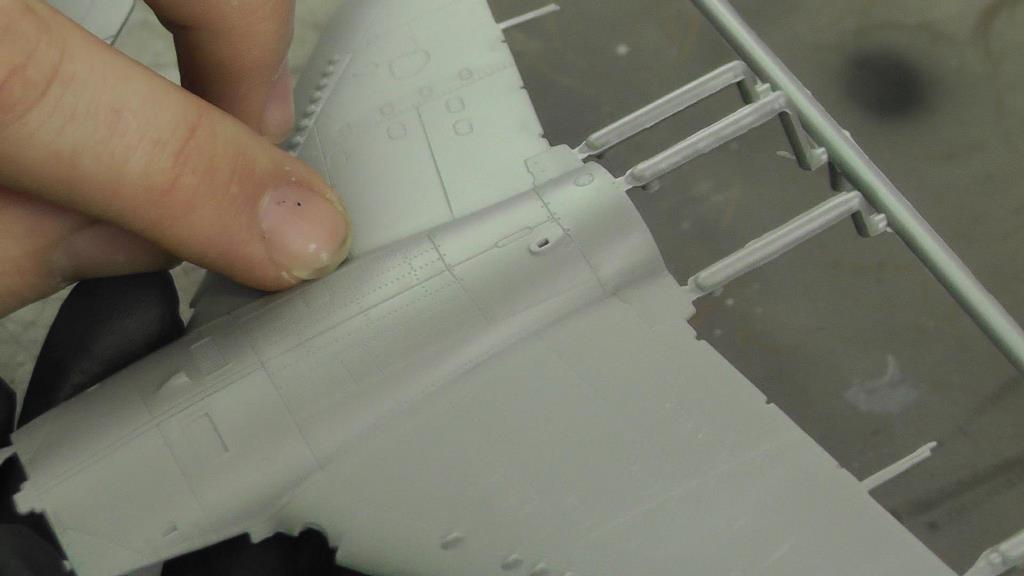 Manufacturer: Kinetic
Scale: 1/48
Box Release Date: 2019
New Tool Date: 2014
Presented By: Bobby Waldron
Marking options: 10
Model dimension: Length: 290mm Wingspan: 162mm Height: ?
Decals: Cartograf
PE parts: Yes
Painting mask: No
Resin parts: No
Item No: K48040
The Hawker Siddeley Harrier is a British military aircraft. It was the first of the Harrier Jump Jet series of aircraft and was developed in the 1960s as the first operational ground attack and reconnaissance aircraft with vertical/short takeoff and landing (V/STOL) capabilities and the only truly successful V/STOL design of that era. The Harrier was developed directly from the Hawker Siddeley Kestrel prototype aircraft, following the cancellation of a more advanced supersonic aircraft, the Hawker Siddeley P.1154. The British Royal Air Force (RAF) ordered the Harrier GR.1 and GR.3 variants in the late 1960s. It was exported to the United States as the AV-8A, for use by the US Marine Corps (USMC), in the 1970s.
During the Harrier's service the RAF positioned the bulk of the aircraft in West Germany to defend against a potential invasion of Western Europe by the Warsaw Pact forces; the unique abilities of the Harrier allowed the RAF to disperse their forces away from vulnerable airbases. The USMC used their Harriers primarily for close air support, operating from amphibious assault ships, and, if needed, forward operating bases. Harrier squadrons saw several deployments overseas. The Harrier's ability to operate with minimal ground facilities and very short runways allowed it to be used at locations unavailable to other fixed-wing aircraft. The Harrier received criticism for having a high accident rate and for a time-consuming maintenance process.
In the 1970s the British Aerospace Sea Harrier was developed from the Harrier for use by the Royal Navy (RN) on Invincible-class aircraft carriers. The Sea Harrier and the Harrier fought in the 1982 Falklands War, in which the aircraft proved to be crucial and versatile. The RN Sea Harriers provided fixed-wing air defence while the RAF Harriers focused on ground-attack missions in support of the advancing British land force. The Harrier was also extensively redesigned as the AV-8B Harrier II and British Aerospace Harrier II by the team of McDonnell Douglas and British Aerospace. The innovative Harrier family and its Rolls-Royce Pegasus engines with thrust vectoring nozzles have generated long-term interest in V/STOL aircraft.
---
---
Find Products In Store